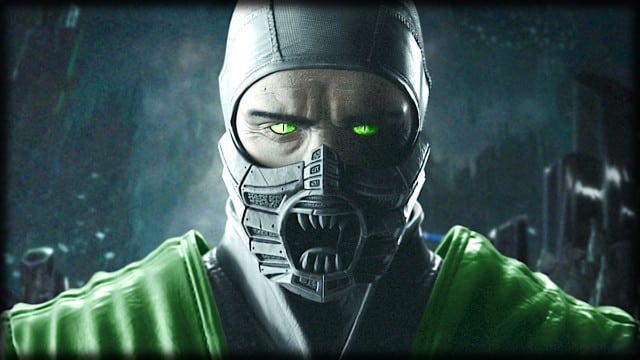 A number of Mortal Kombat enthusiasts suspect that Ed Boon is dropping hints about potential additions to Mortal Kombat 12's roster. Earlier this year, during an earnings call with NetherRealm Studios' parent company, Warner Bros. Interactive, the developer's upcoming project was confirmed to be MK 12. Consequently, fans have been seeking further information from MK series co-creator Ed Boon.
However, Boon has a reputation for playfully misleading fans online. In recent weeks, he has been teasing fans with various tidbits about Mortal Kombat 12. Though it could be yet another prank, fans are now speculating that Ed Boon has embedded cryptic hints about potential characters in the upcoming MK12 roster.
In a recent Twitter Space session hosted by Boon, a fresh batch of hints was unveiled. For those unfamiliar, Twitter Spaces are live audio discussions on the platform that can be accessed by anyone to eavesdrop. Listeners reported that a music playlist was played towards the end of the session. In light of this, some speculate this contains clues about Mortal Kombat 12's roster. Among the potential characters are fan-favourites like Scorpion, Smoke, Mileena, Sindel, Rain, Stryker, and many others.
Rain Looks Like A Dead Cert
Full credit to Twitter user Kevinmcolon who compiled the complete list of songs. Each of which relates to a past Mortal Kombat character in some way. For instance, Purple Rain by Prince is directly connected to the origin of Rain's character there's no doubt about it. Initially conceived as a joke character, Rain was a purple ninja similar to Scorpion and Sub-Zero and named after the late musician.
Despite his humorous beginnings, Rain became one of the franchise's most beloved characters. Although he hasn't been part of the base roster since Mortal Kombat: Armageddon in 2006. The other songs on the playlist have also sparked fan theories, as the selections could hint at the potential return of other characters in Mortal Kombat 12.
However, it's essential to note that these are just speculations, so fans should approach this information cautiously. According to industry insiders, more details about Mortal Kombat 12 might be revealed this month. Fans will have to be patient to find out if Smoke or other beloved characters will make a triumphant comeback to the tournament.
Stephen is the proud owner of a popular gaming news website GLN, where he provides the latest updates on everything gaming-related. With a passion for video games that dates back to his childhood, Stephen is dedicated to sharing his knowledge and expertise with fellow gamers around the world.