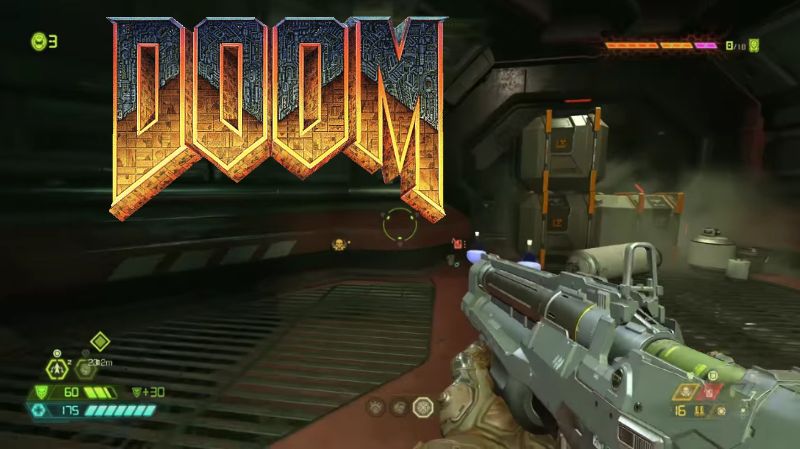 Details from a massive Microsoft leak suggest a new Doom game entitled Year Zero is in the works, marking the next chapter in the esteemed first-person shooter franchise. The series defined the FPS genre in the 1990s but went dormant after 2004's Doom 3. The acclaimed 2016 reboot and its frantic 2020 follow-up Doom Eternal spectacularly revived the series. Another sequel seems inevitable based on this leak.
The leak originated from purported internal Xbox documents from Microsoft's famous court case with the FTC, including references to the mysterious Doom: Year Zero. It was apparently once planned to launch this year with substantial DLC support. But without any official announcement as 2023 closes, the project has likely been internally delayed to at least 2024.
The Doom series has a prestigious legacy to uphold, so this rumoured sequel is an exciting prospect for Microsoft. Of course, being unofficial leaked details, information could have changed since the 2022 documents. We'll be the first to publish any news related to the iconic FPS as soon as we hear about it right here on the official website.
Doom: Year Zero Name Hints at Prequel Storyline or Origin Theme
While no concrete details are present, the Year Zero subtitle implies some sort of prequel theme or origin story angle. Perhaps it portrays the first demonic invasion of Earth or the initial discovery of Hell. Some speculate it could represent a future where Hell's gates open when a prophetic counter hits zero. Ultimately, the cryptic title offers little tangible story info.
Release timing estimates based on the documents peg Doom: Year Zero around two years after Starfield, originally slated for late 2022 before its delay. This possibly puts Year Zero in 2024, but further delays could push it to 2025 or beyond. Microsoft's other big upcoming games like Oblivion Remastered and Indiana Jones could also influence timing.
Interestingly, the documents supposedly also mention Year Zero receiving two years of substantial post-launch DLC support. This could continue the Slayer's journey through one or more epic extra campaigns akin to Doom Eternal's Ancient Gods expansions.
While concrete platform details are unknown, Year Zero will likely hit at minimum PC and Xbox. PlayStation and Switch versions seem doubtful considering Microsoft's acquisition of Bethesda and Nintendo's rumoured new console plans.
Ultimately, Doom: Year Zero's leaked existence excites franchise fans eager for more rip-roaring demon destruction. But they must wait for official details to know if this leak proves legitimate or just an outdated internal plan. The road ahead remains murky, but the Slayer's war could rage on soon.
Stephen is the proud owner of a popular gaming news website GLN, where he provides the latest updates on everything gaming-related. With a passion for video games that dates back to his childhood, Stephen is dedicated to sharing his knowledge and expertise with fellow gamers around the world.